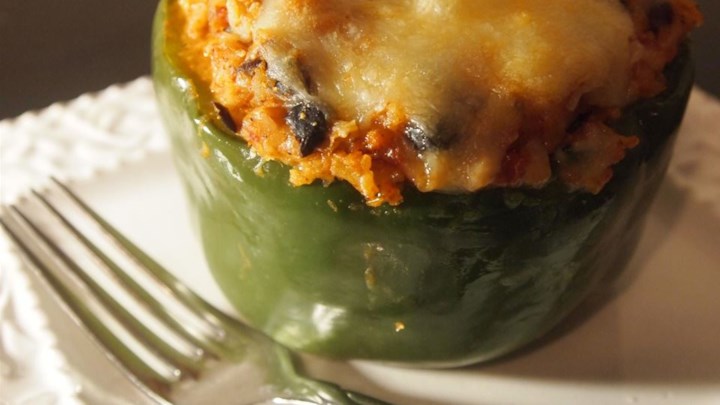 What to Do:
Preheat oven to 350 degrees.

Bring a large pot of water and 1 tablespoon salt to a boil; cook green bell peppers in the boiling water until slightly softened, 3 to 4 minutes. Drain.

Heat olive oil in a skillet over medium heat; cook and stir onion in the hot oil until softened and transparent, 5 to 10 minutes.

Mix rice, beans, tomatoes, and cooked onion in a large bowl. Add chili powder, garlic salt, cumin, 1/2 teaspoon salt; stir until evenly mixed. Fold 1 1/2 cups Mexican cheese blend into rice mixture. Spoon rice mixture into each bell pepper; arrange peppers in 9x9-inch baking dish. Sprinkle peppers with remaining Mexican cheese blend.

Bake in the preheated oven until cheese is melted and bubbling, about 30 minutes.
Recipe adapted to our tastes and needs from allrecipes.com.