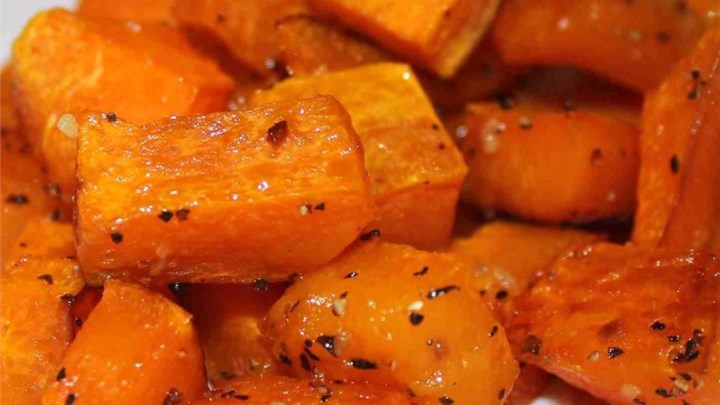 Ingredients:
Instructions:
Cook time 25 min

Ready In 40 min.
Preheat oven to 400 degrees.

Toss butternut squash with olive oil and garlic in a large bowl. Season with salt and black pepper. Arrange coated squash on a baking sheet.

Roast in the preheated oven until squash is tender and lightly browned, 25 to 30 minute

.
The roasting really brings out the sweetness of the squash. You can serve it roasted in chunks or puree' it and add a little chicken stock and cream for a wonderful soup.
Recipe adapted for our tastes and needs from allrecipes.com.